In line with its mission, SISB seeks to make quality education accessible to more students in Thailand and Asia through strategic expansion efforts. These are exciting times for SISB during which our students are thriving and our community is growing. Based on recent research, we expect that our student population will double by 2019 and envision high demand for our educational services due to the positive reputation we have in the market.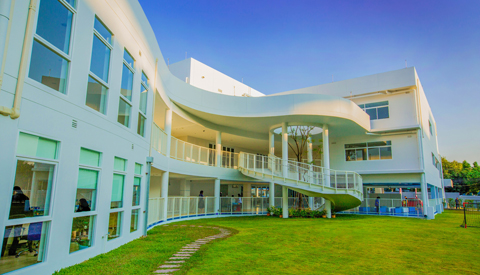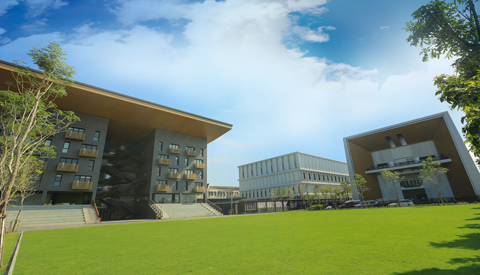 ​SISB ChiangmaiSISB's first foray beyond the Bangkok Metropolitan Area is in the northern part of Thailand in the Chiangmai province. The campus, which is targeted to open in August 2016, spans 5-rai and is expected to hold seven classes for 750 students ages 2 to 12 years old (Nursery-Kindergarten to Primary Level). The Chiangmai campus will offer the unique Singapore-UK curriculum in English, Chinese and Thai and the facilities will include a 25-metre swimming pool, indoor multi-purpose hall, a sports field, canteen, library, music room, science lab, arts & crafts room, computer lab and hard court.
​SISB Secondary School Phase IITo cater to the school's growing needs, SISB's large-scale infrastructure expansion project, which is expected to be completed by the academic year 2016-2017, will include a new secondary school complex, which is a THB 600 million project, spanning 9.5-rai; this is the largest investment of the SISB Group to date.The new facility will augment the current capacity of the school to provide for 800 more students, a sports complex with extensive facilities including a 25-metre swimming pool, a 450-seat auditorium and boarding houses which can accommodate up to 400 students.
​Secondary BuildingThe new, cutting-edge secondary complex, scheduled to be completed by the academic year 2016-2017, will bring the best of 21st-century learning to SISB. Custom-built classrooms and laboratories will be featured in the main academic block with flexible learning spaces for the varied learning requirements of each subject area.
​Boarding SchoolSISB brings state-of-the-art Boarding Houses to our Secondary School Campus. These student residences will be equipped to give students the full and unique SISB experience in a truly "home away from home" environment.Increasing numbers of parents and students are aware that a Boarding education can offer them the best of both worlds; family at home, and friends at school. Whether enjoying the communal meals each day, joining in social or sporting activities, studying together and exploring beyond our campus, students learn the value of teamwork and companionship that is vital for a well-rounded education. Boarders make friends for life!SISB's Boarding Mentors and Houseparents will guide and help build independence in all Boarders, by allowing and providing the opportunities for students to learn to take care of themselves, both physically and emotionally, within a challenging, yet supportive and caring environment. The opportunities to mix with students from other cultures and language backgrounds will broaden their social and educational experience and SISB Boarders will be able to make connections with other students and families from neighbouring ASEAN countries, as well as further afield, all of which is vital in an increasingly global society.
​Sports ComplexThe new sports facilities will feature a competition standard 25-metre swimming pool, 2 futsal pitches and a two-level-multi-purpose hall accommodating basketball, volleyball and badminton courts and table tennis facilities, as well as space for gymnastics and general health and fitness programmes.The sports complex will be able to host local and international competitions and provide excellent training facilities for our students, either as part of their extra-curricular activities or for those students participating in our school teams.
​Creative Arts & Media Centre (CAMC)Our new 450-seat auditorium with stage, orchestra pit and black-box is featured in our new Performing Arts centre. This centre, fully equipped with a recording studio, has been designed to provide a focal point for our Music and Dramatic Arts programmes and will host regular performances, including our annual large-scale theatre production. Arts & crafts will also be conducted in this centre and our talented students' work will be displayed there in galleries.
​SISB ThonburiDedicated to providing quality education, the professional team of SISB educators ensure that the school sets a consistent level of education excellence. Singapore International School of Bangkok offers an effective multicultural learning environment and shapes students into lifelong learners and future leaders.Facilities will include a 25-metre swimming pool, indoor multi-purpose hall, a sports field, canteen, library, music room, science lab, arts & crafts room, computer lab and hard court, with full completion expected by Academic Year 2017 -2018.